close
What are you looking for ?
Exhibition : Invest in Education - Prepare for the Future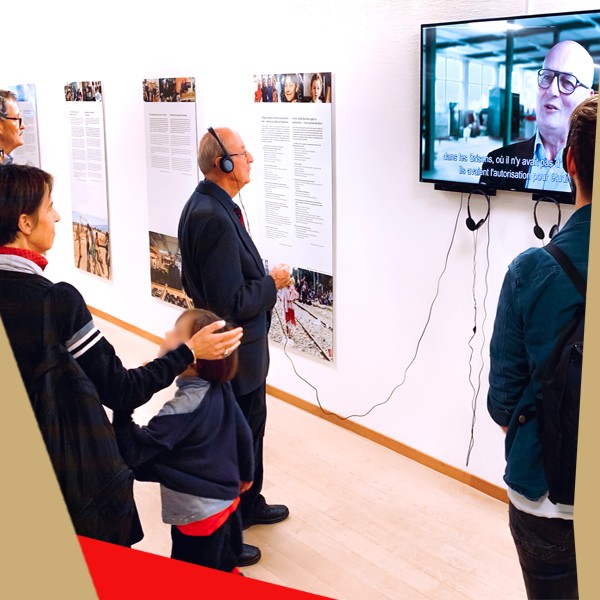 From November 7, 2019 to April 2020
The Hotel Management School of Geneva
The exhibition "Invest in Education - Prepare for the Future" tell the stories of children and adolescents from diverse origins and backgrounds. Young people who found themselves in a precarious situation and who, supported by the ISS, were able to transform their difficult past into a positive future. It illustrates the engagement of Rolf Widmer in multiple projects between the Swiss Canton of Appenzell and Eastern Europe as well as between Geneva and Western Africa.
The exhibition links the global engagement of 'Service social international – Suisse' to that of the Hotel Management School of Geneva, two institutions that are investing to provide better professional prospects for youth.
This exhibition on transnational social work will take place until April 2020.
It is intended as a platform for visitors who would like to become actively involved in this domain. It also applies to people who would like to reflect on the question of non-discriminatory access for youth to education, training and employment within the framework of the 30-year anniversary of the UN Convention on the Rights of the Child.
Opening hours :
From Novembre 7, 2019 to April 2020
Monday - Friday from 8.30 am to 4.30 pm
Closing hours :
December 20, 2019 to January 5, 2020 (included)
April 6 to April 13, 2020 (included)
Geneva public holidays
Entry price :
Free
Access from the train station :
Bus 8 (direction OMS), get off at bus stop Appia, 100m walk
Bus F (direction Gex, L'Aiglette), get off at bus stop Appia, 100m walk
Bus 20 (direction Bellevue), get off at bus stop Appia, 100m walk