close
What are you looking for ?
Our organisation's expertise accrued since 1932 is only truly useful if shared. Therefore, ISS has developed training covering nearly all the areas in which we work.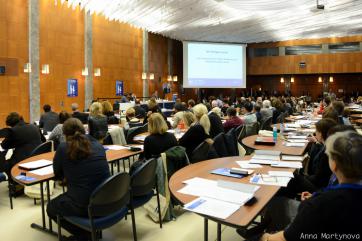 This ISS department goes into different specialist higher education institutions across Switzerland (Schools of Social Work in Lucerne, Bern, Saint Gall, Geneva and Valais; University of Fribourg) to run sessions on child protection and case management.
Colleagues also participate regularly in thematic conferences. For example, in February 2017 in Paris we attended an event on mediation in child abduction cases.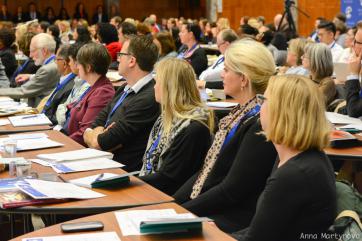 ISS Switzerland is active in this field and we share our expertise through classes at Schools of Social Work and universities. For example, we have been involved in creating the curriculum for the Interdisciplinary Master's Degree in Children's Rights (MIDE).
Our organisation is also often asked to share its experience in this area with the public or charity workers involved in the field.
Training on request
We can set up training for cantons, organisations or institutions on request, including basic and ongoing training for future professionals and volunteers.